For the first time in a decade, energy-efficiency standards for new homes in Australia are being raised. Under the nationwide house energy rating scheme, new homes must improve their minimum performance from six to seven stars.  
It is safe to say that building energy-efficient Aussie homes in 2023 got a boost.  
According to the Nationwide House Energy Rating Scheme (NatHERS), all new houses and flats in Australia must achieve a minimum energy efficiency of 7 stars under the 2022 National Construction Code.  
This is the first growth in star ratings in a decade. These changes will go into effect from May 1, 2023. It means that Australians building new homes must now aim for 7 stars.  
Simple measures such as increased insulation, climate zone planning in the house, getting solar panels and improved window glazing can all help you meet the new standard.  
Continue reading to learn about changing energy efficiency standards. What does it mean for new home builders? And simple measures can help you achieve a 7 Star home integration. 
All new residential buildings in Australia will soon be required to meet a minimum 7 Star Rating under the National Construction Code (NCC). NatHERS ratings assess a building project's overall annual performance. 
It assesses by considering the construction type, building materials, glazing, lighting, and insulation. The highest possible rating is 10 Stars, meaning no artificial heating or cooling is required in the home all year. 
Before the recent changes, the minimum thermal energy efficiency standard was 6 Stars. Raising the minimum standard to 7 stars will make new homes more energy efficient and comfortable.  
The changes are also expected to lower household energy bills, saving homeowners an average of $183 annually! The National Construction Code (NCC) changes were officially agreed upon on August 26, 2022, at a Commonwealth, state, and territory Building Ministers' Meeting.  
It will go into effect on 1 May 2023, with a transition period until 1 October 2023 to help the industry transition. 
What Does This Mean For New Home Builders?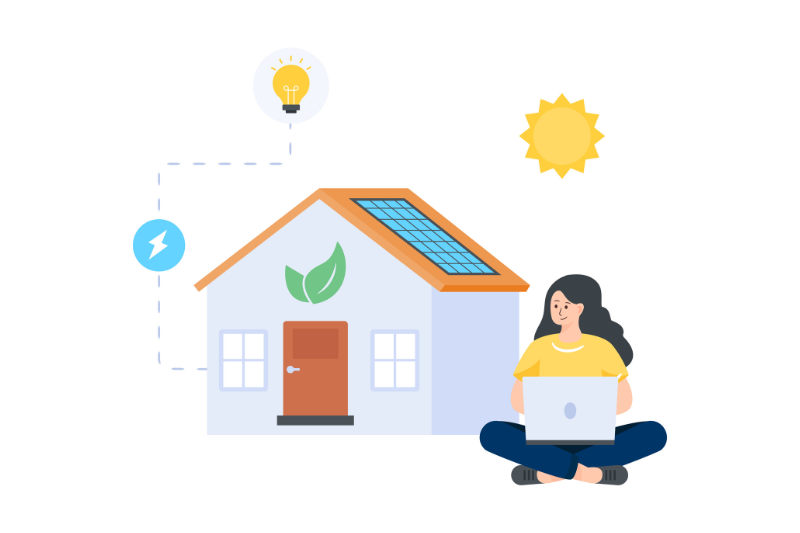 The new 7-Star standards will apply to most new home builders in Australia. The good news is that simple and
inexpensive solutions
can significantly affect your home's energy efficiency.
NatHERS
recommends the following measures to improve energy efficiency:
Windows with double and triple glazing

 

Creating climate zones within the home by utilising internal doors

 

Changing the colours of the external roof and walls

 

Improving home insulation throughout

 

Choosing lighting options that do not interfere with the insulation in the ceiling

 
Does 1-Star Difference Actually Matters?
In Australia, household carbon emissions account for at least one-fifth of total greenhouse gas emissions. This one-star changes residential energy efficiency standards and will help significantly reduce household carbon emissions.  
After over a decade of no changes, the recent changes are long overdue and represent an essential step toward near-zero carbon housing. By bettering the nation's energy efficiency, the changes also benefit home builders by increasing comfort and lowering energy consumption. 
According to the Department of Industry, Science, Energy, and Resources, households in Australia use 40% of their energy on heating and cooling, 25% on hot water, 30% on appliances, and 8-15% on lighting.  
Building a more energy-efficient home can help reduce energy bills, resulting in long-term savings. Your resident will become more resistant to extreme temperatures in the summer and winter. 
Insulation And Solar Are Essential For Energy Efficiency
According to NatHERS, insulating your home and getting and getting a proper solar system is the most important step to achieving 7 star ratings. Also, the R-Value of insulation materials is essential.  
Improving insulation in the walls, ceiling, roof, and floors will improve energy efficiency and can provide Australians with reduced energy bills. 
Price-wise insulation has recommended higher R-Values to our customers for many years. There are tangible and significant impact on your home's comfort and energy ussage with improved insulation, along with other energy-saving measures. 
On the other hand, getting solar panels for your home will achieve the energy target while increasing your property value. Lucrative government incentives, rebates, schemes, and projects are available to make your solar journey easier.  
Solar will improve energy efficiency and help you become energy independent, reduce your energy bills and help the environment. Just keep in mind that there is some initial cost for it. You can also get the money back quickly with a feed-in tariff.  
Smart Lifestyle Australia's Expert Advice For Energy-Efficient Home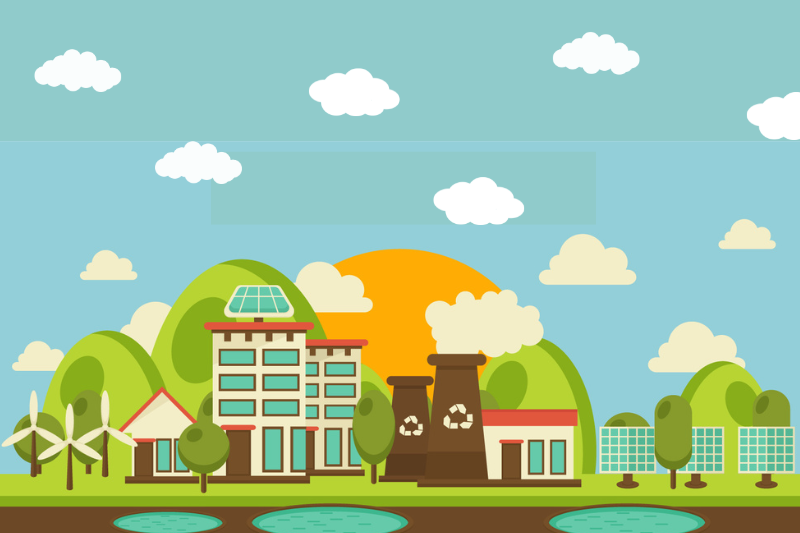 Our team of experts has always been the promoter of energy efficiency. Even all of our products are energy efficient and reduce energy bills. Our household appliances are designed for efficiency and affordability.  
Here are a few suggestions to improve energy efficiency at home-  
Changed behaviours toward energy efficiency 

 

Get our Air-conditioning and Heat Pumps

 

Plant trees around your house 

 

Purchase smart appliances 

 

Get an energy audit 

 

Monitor your house's energy with a

Smart Energy Monitor